MARCH 5 – APRIL 5, 2019 , KURBATOFF GALLERY PRESENTS MILESTONES
We are thrilled to announce that we have been awarded BEST COMMERCIAL GALLERY OF THE YEAR – VANCOUVER by the esteemed Canadian Business Awards.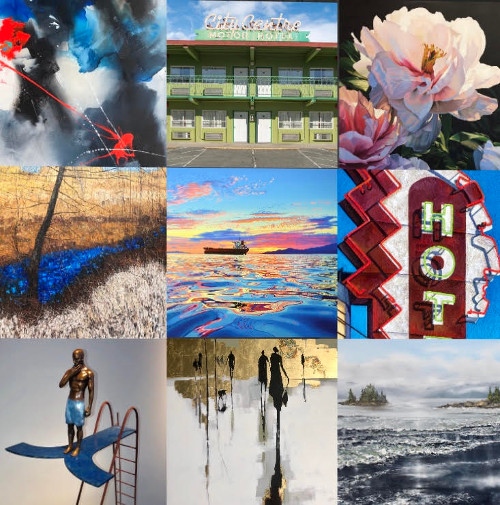 The winners are decided by a combination of votes gathered from Corporate Vision Magazine's network of respected industry partners and their own rigorous in-house research, which is conducted by the dedicated industry insiders and specialists. Each award is carefully scrutinized — from a nominee's region to their performance over the past 12 months, their commitment to innovation, their methods, and even their direct competition, to ensure that only the most deserving firms walk away with one of these prestigious trophies.
Please join us in celebrating this great honor by attending our upcoming CELEBRATORY EXHIBITION on Saturday, March 7th, 2-4 PM, which will showcase diverse new works by our gallery artists, as well as feature a special surprise – LIVE Performance Art piece by our very own Beatrix Syjuco. Some of our Gallery Artists will be in attendance.
OPENING RECEPTION
CELEBRATORY EXHIBITION
Saturday, March 7th, 2-4 PM
For more information visit:
Kurbatoff Gallery
2435 Granville Street
Vancouver, BC V6H 3G5
604 736 5444
WEBSITE | MAP