OCT  3 – 31, IAN TAN GALLERY PRESENTS
SEAN WILLIAM RANDALL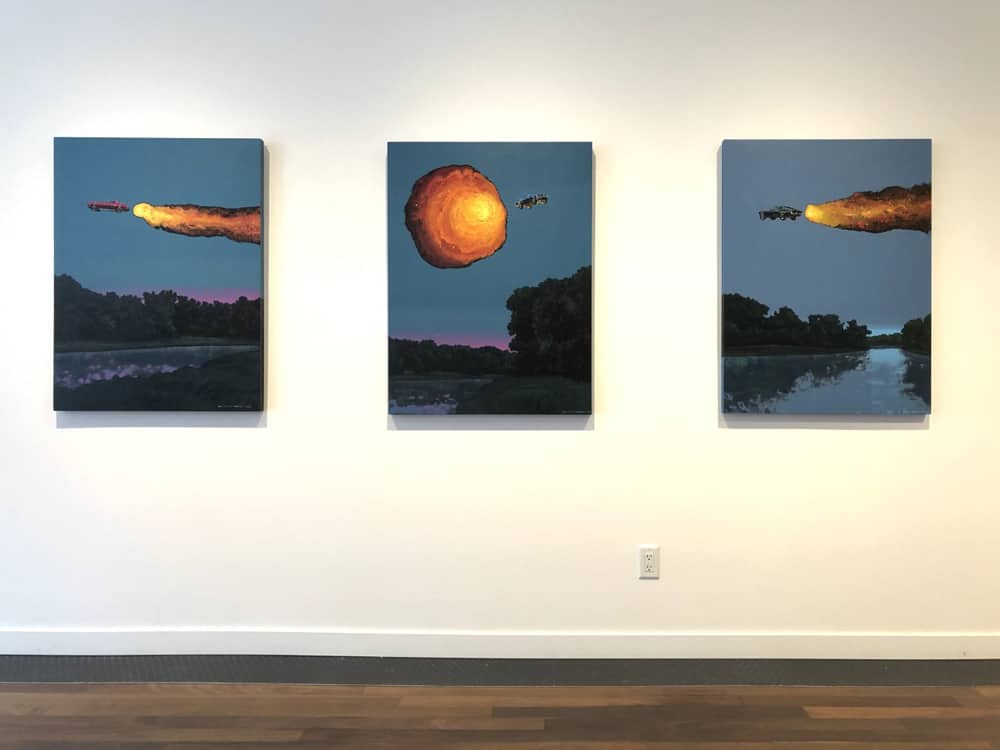 Canadian born, Winnipeg based painter Sean William Randall's dynamic oeuvre depicts a man whose brilliant colour sensibility coupled with incisive awareness has made him one of Canada's most interesting painters working today. In 1992 Randall left his career as an architect to dedicate himself to painting; this brash confidence is evinced in his work where one minute he demonstrates a profound love for Canadian landscape painting and the next moment setting the tradition on fire by painting flaming cars streaking across the pastel prairie sky. His work invokes meta-cycles concerning image inundation and the way these images function in our subconscious and mediate our experiences as citizens of the 21st century.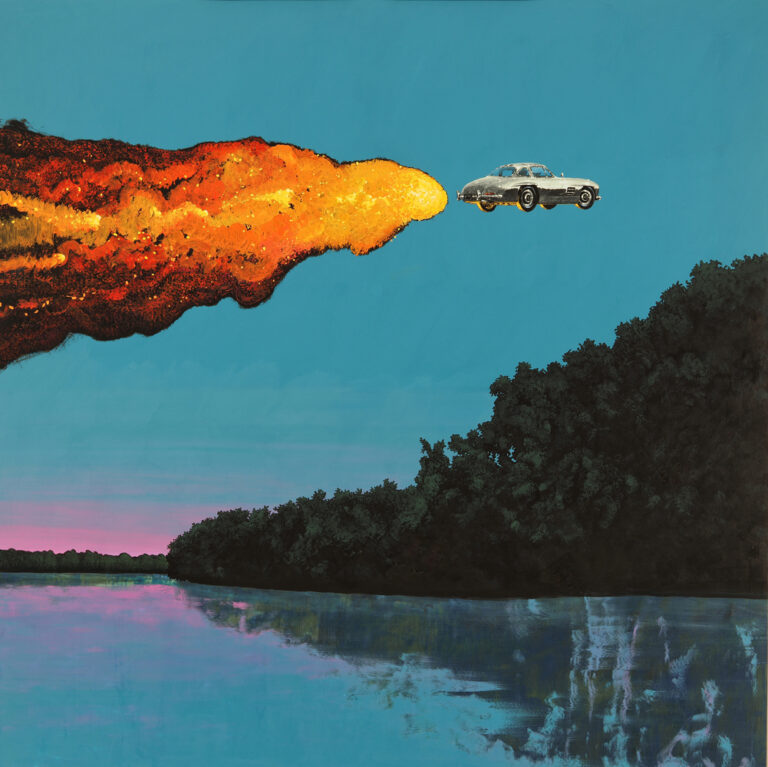 With his latest series, classic and vintage cars streaking across the sky on fires, Sean William Randall has developed a fresh method of crafting compelling imagery underscored by tones of surreal tension. Exploring themes of paradox and absurdity, Randall paints serene landscape, quietly going about its day, unaware of the looming catastrophe zooming overhead.
What caused this event is a mystery, how did these classic vehicles, preserved in mint condition for decades, find themselves careening through air emitting fiery exhaust from the tailpipes?
For more information about this exhibition visit:
Ian Tan Gallery
3045 Granville Street
Vancouver, BC V6H 3J9
604 733 7011